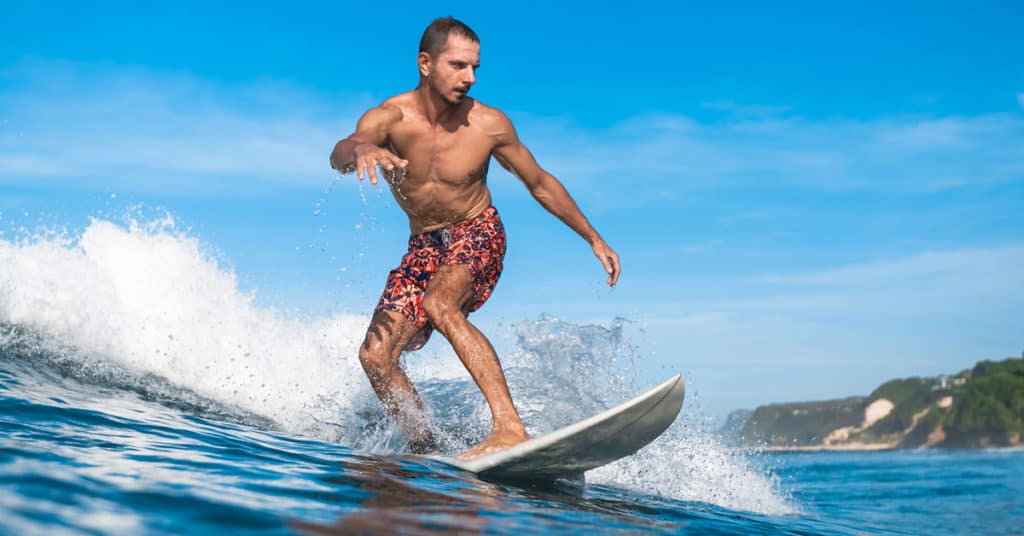 TAMARINDO
Spend the day lounging at the beach or pursuing the shops down the main drag. Tamarindo has something for everyone. Everything is just a short walk from your hotel.
ACCOMMODATIONS
Our hotel partner Wyndham Tamarindo awaits your arrival. A short walk to the beach or center of town makes this oasis the perfect getaway
HERO RETREATS
Hero Academy is a non-profit 501c3 that provides training to over 150 local kids free of charge in our beach town of Tamarindo. These retreats fund our non-profit program.
Meet Your Trainers
Ray Casias 
Rachel Casias 
AJ Clingerman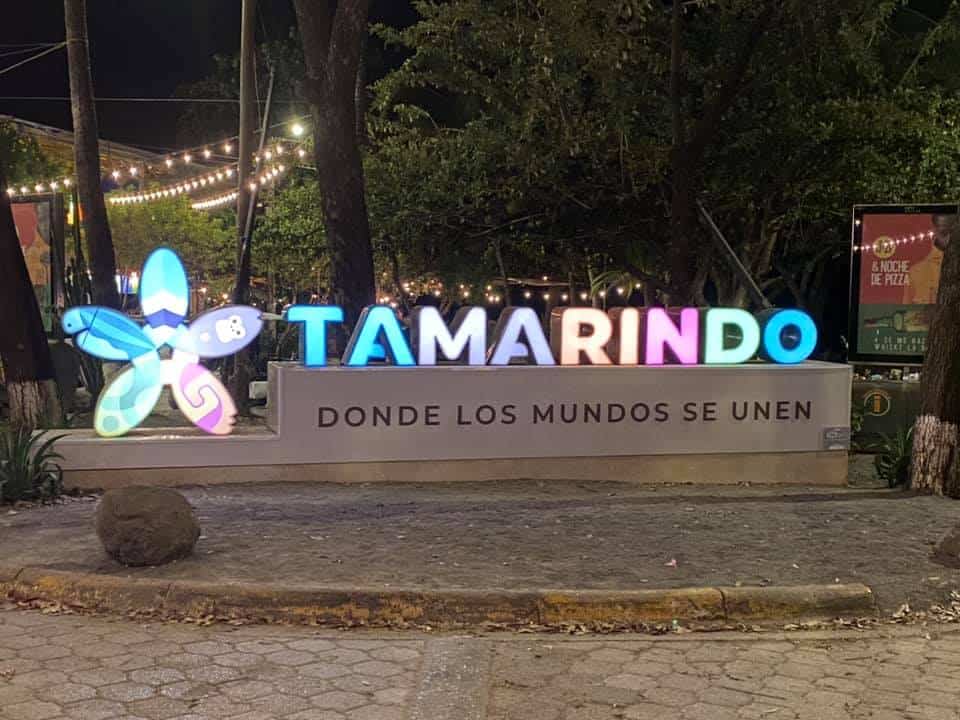 Train in Paradise
We handle everything for you. Once you arrive at the airport, you can watch your stress drift away. You can do as much or as little as you please. Daily planned activities and meals are all optional. Tamarindo is a tropical paradise and surf mecca. Make connections that last a lifetime and leave you dreaming about your next trip down.
World class surf destination
Beautiful beaches and weather
Zipline, Skydive, Rafting, Horseback Riding, Sailing and more
Friday
2:00PM - Check in at your hotel

4:00PM - Sunset on the Beach at El Be Restaurant

6:00-8:00PM - Meet and Greet at Hero Academy. 
Saturday
8:00AM - Breakfast poolside with your fellow retreat goers

9:00-10:00AM - Optional - Meet the HeroKids and help coach

10:30AM-12:30PM - Gi Session Hero Academy

1:00PM - Optional Lunch - Falafel Bar

7:30PM - Welcome Dinner with Fire Show Agua Salada
Sunday
8:00AM - Breakfast poolside with your fellow retreat goers

9:00AM-10:30AM - NoGi Session at Hero Academy

12:00PM - Optional Lunch - Green Papaya

Optional Activity - Surf Lesson with Nacho

7:30PM - Optional Dinner Suggestion Patagonia Steakhouse
Monday
8:00AM - Breakfast poolside with your fellow retreat goers

9:00AM-10:30AM - Gi Session at Hero Academy

12:00PM - Optional Lunch - El Mercadito

Optional Activity - ATV and snorkel adventure tour

7:30PM - Optional Dinner Suggestion Dragonfly
Tuesday
8:00AM - Breakfast poolside with your fellow retreat goers

9:00-11:00AM - No Gi session at Hero

12:30PM - Optional Lunch suggestion Falafel Bar

4:30PM - Sunset Outdoor Gi open mat. Meet at Hero
7:30 - Dinner suggestion Little Lucha Tacos
Wednesday
8:00AM - Breakfast poolside with your fellow retreat goers

9:00-10:30AM - Gi session at Hero

12:45PM - Meet at El Chringito for the Sunset Boat Cruise
Thursday
8:00AM - Breakfast poolside with your fellow retreat goers

9:00-10:30AM - Final No Gi session at Hero

12:00PM - Lunch Suggestion - Breaking Bread

2:00PM - Activity suggestion Horseback ride on the beach
7:00PM - Dinner Suggestion Trio
Friday
8:00AM - Breakfast poolside with your fellow retreat goers

9:00-10:30AM - No Gi Open Mat

12:00PM - Checkout of Hotel
STAY
Our luxury hotel partner Wyndham is a resort style property perched on hill overlooking Tamarindo Bay. Providing amazing ocean views from every room, walk to the beach, gym, restaurants and all Tamarindo has to offer. Stay a few extra days at our reduced rates or hop in a car and visit the nearby rainforests and volcanos. Whatever your desire, we can help you make it happen.
Early Bird Pricing ends in
What Past Attendies Are Saying
Frequently Asked Questions
Every camp and package is a little different. Check your individual camp landing page for more detailed information. We also have 'Training Only' options for each camp if you'd like to arrange your own lodging (We have recommended condos / houses here

We have a lot of upfront costs for these camps so last minute cancellations are difficult and costly for our charity. All retreats are non-refundable but is fully transferrable to another party for the same camp.
Sorry, no exceptions for injuries or personal circumstances. 
You fly into LIR Liberia Airport and take a shuttle to Tamarindo, 1 hour away. San Jose airport is over 5 hours away. Please keep in mind your airfare and airport shuttle are not included. If you must fly to San Jose, there are commuter flights to Tamarindo 

See schedule for your specific camp. You train direct with the trainer and groups are usually 30-50 people.
Of course. If you would like we can set up some extra time for you. Someone always wants to get some rolls in. 
Yes, this retreat is family-friendly. If you want to add your family, we are happy to work out some pricing for you. Just contact ron@herobjj.com and I will happily customize your accommodations and get you some pricing. Children (under 18) are not permitted in retreat sessions but can join in our kids classes. 

We highly encourage it. Costa Rica is an amazing country with so much to see and do. This is a short seminar so while we try to pack as much into the experience as possible, it's best to add a few days before or after to your vacation if you want to see the sights. We are happy to help you plan your vacation. There are nearby Volcanos, Waterfalls and Rainforests that are easy to explore from town. PLEASE, for sake of the housing, if you come extra days plan them on one side of the camp. This helps you not having to move rooms as much. 

We do a lot of these camps and customize the schedule to give you ample time to experience Costa Rica and get in some adventure while you're here. A few extra days on the front or back of your trip would make it more manageable if you want to have excursions. 

There will be maximum 50 people, most groups are around 30. You will have direct access to the instructors to ask questions. All the attendees will stay in the same hotel and you will share the common spaces. Your interaction level is up to you. As much or as little as you like. Everyone has breakfast together before training and there are excursions and outings planned every day. Everything is optional. There will be a WhatsApp group and people constantly communicate through that to see what everyone is doing. 
Everyone gets their own room unless you request otherwise. You can search Arco Iris Hotel, Wyndham Tamarindo, Hotel Elixir and Casa Leona to see they are highly rated boutique hotels. Beautiful amenities and prime location. Less than 10 minute walk to the beach, 2 minutes to the gym and 2 minutes to the center of town. They are hotel rooms, AC, refrigerators, wifi, and TV. Check out the hotel's website for more info.
Yes! You will make new best friends on the first day. Many 'new' people come every year and are quickly welcomed into the family. Most people attending our retreats, return and attend multiple camps per year with different instructors. This experience is second to none. Most of our camps are made of about 70% returning clients.

Yes! We wash all of your training gear for you. You have to leave it at the gym after the session. We are unable to use special detergent and we must machine dry.
No. Everything in town is walking distance. There are 50+ bars and restaurants at your front door. The gym is 2 minutes away, the beach 10. If you want to explore nearby beaches or towns, we can help you rent a car. 
Tamarindo is a legendary Costa Rican beach perfect for beginner to intermediate surfing and swimming. The beach is lined with bars and restaurants. The town itself is a small but popular tourist destination. Sunset is an event here everyday. The entire town comes down to the beach to enjoy the end of the day. Popular Yoga/Fitness/Surfing destination, very active with options to do whatever you want on your vacation. It is very safe and anyone can walk around at night alone. 
We can set up anything you want to do. Check out volcanoes, mud baths, hot springs, waterfalls, zipline, horseback rides on the beach, spearfishing, surf lessons, deep-sea fishing, ATV, Catamaran sunset cruise and much more. 
There are options for every budget. If you want to eat for 20 bucks a day or have a nice steak dinner, all those options are available for you. Just talk to Ron and he will steer you in the right direction. All businesses accept US Dollars.

Hero Academy is a large bodega space in a quiet location on the backside of town. 3500 ft2 of Zebra and Dollumar mats with huge barn doors for an amazing cross breeze. 

We have been planning fitness retreats in Tamarindo since 2016 and do over 15-20 events per year. We are a non-profit 501c3 in the USA and Costa Rica that trains over 150 local kids free of charge. The retreats fund our kids program.

As of April 1, 2022, there are no longer Covid related requirements to enter or leave Costa Rica. No testing, insurance or forms. 

Super easy! Click any of the Register Now buttons on the page. If you have questions, email ron@herobjj.com
I'm happy to help. Shoot me a message ron@herobjj.com or WhatsApp +506 8710-5304.